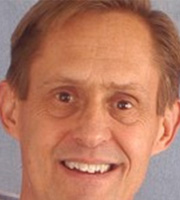 PAUL OOSTENBRUG
Grant Services Consultant
paul.oostenbrug@innovativefundingpartners.com
Experience: Mr. Oostenbrug brings many years of experience working with health plans, hospitals, care management organizations, insurers, and non-profits to address strategic, marketing, and analytical challenges, to Innovative Funding Partners. His work involves program development, proposal writing, program evaluation, project management, technical writing, and research. Much of this work has involved planning and describing publicly-funded managed care programs in both behavioral and physical health.
Mr. Oostenbrug has managed the program planning and grant writing functions for a variety of clients including Federally Qualified Health Centers, human service agencies, and Community Mental Health Centers, developing Federal, State, and Foundation grant applications. He has developed Medicaid proposals for provider-sponsored organizations, managed care organizations, and managed behavioral health organizations, addressing TANF and SSI-eligibility, the uninsured, and children in foster care. He has developed state grant applications for Albuquerque's St. Martin's Hospitality Center homeless shelter and numerous Chicago-area nonprofits. He served as a contractor to the Substance Abuse and Mental Health Services Administration, obtaining input from 40 stakeholders on the interface between behavioral health care and primary care to recommend best practices.
In addition, he has developed applications to the Center for Medicare and Medicaid Services – for an Accountable Care Organization and a new program seeking funding under the Center for Medicare and Medicaid Innovation.
Grants Experience (Not Exhaustive):
HRSA – Primary Care Residency Expansion (PCRE) Program
CDC – HIV Prevention for CBOs
SAMHSA – Grants to Expand Substance Abuse Treatment Capacity in Targeted Areas of Need-Local Recovery-Oriented Systems of Care
US Dept. of Education, Office of Innovation and Improvement – Investing in Innovation Fund