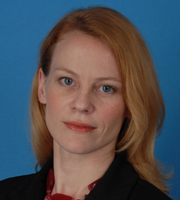 LOUISE MATHIAS
Senior Partner
202.809.3401
louise.mathias@innovativefundingpartners.com
Louise Mathias, Senior Partner, has over 12 years of federal grant development and grant management experience, most recently as Vice President, Federal Grant Development and Training at Strategic Health Care. Her experience includes conducting in-depth analysis of hospital system resources, infrastructure and readiness to pursue federal grant funding and alternate revenue sources such as CMS and CMMI demos and pilots. Additionally, Louise oversees the federal grants development process, writing complex federal grant and cooperative agreement applications to funding agencies such as CMS/CMMI, HRSA, USDA, Department of Education, SAMHSA and others. Louise provides ongoing professional development support to IFP's team of over 20 grant writing, editing and health policy professionals. Louise has a special interest and expertise in health care reform initiatives such as the CMS Medicare Shared Savings Program and the CMS Bundled Payment for Care Improvement Initiatives. Her success rate in application development and project management for these applications is 100%. Louise is also passionate about initiatives that improve access to care for the underserved and rural patients, and has written numerous successful federal proposals in these areas including the USDA DLT program, the HRSA Rural Health Network Development program, and the HRSA Rural Health Outreach Program amongst others.
Prior to her consulting career, Louise held several senior fundraising/leadership positions at nonprofit organizations ranging from social services to the arts. She is an active member of the Association of Fundraising Professionals and the American Association of Grant Professionals. Louise holds a bachelor's degree in English from the University of Southern California.